Bathroom wall panels are among the many options you can do for your bathroom walls. Instead of the usual tiles, stones, wallpaper, or a simple coat of paint, why not spruce them up with wall panels? It's an easy way to update any bathroom. Decorative wall panels are great additions not just for your bathroom but for any room. If you'd like to know more about bathroom wall panels, continue reading below. You can also look for dimensional panels for the bathroom.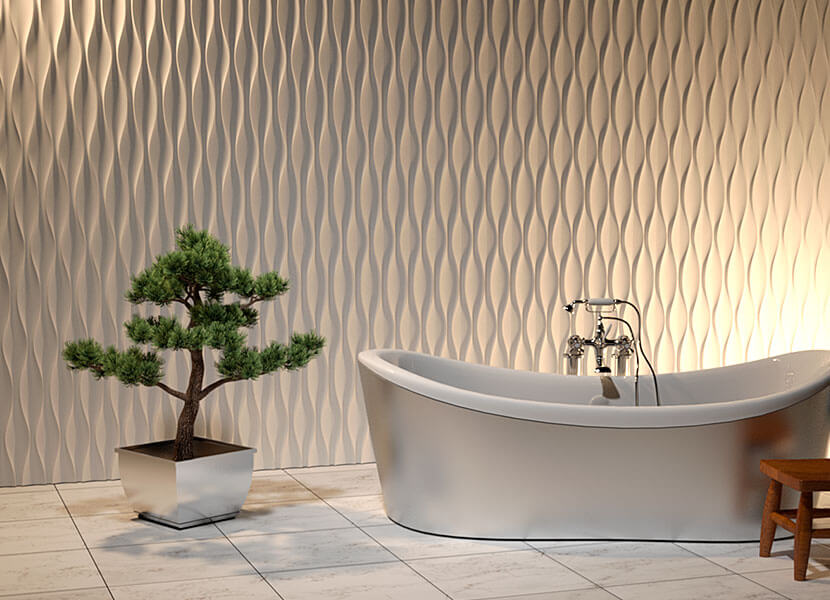 Image source: Google
Like drop ceiling panels, wall panels are durable and tough. If you are worried about mold, you will be surprised that these bathroom panels can withstand high levels of moisture in your bathroom, avoiding mold build-up. Most people would go for tiles or stones as they are the most resistant to moisture and water in general. However, you'll be amazed at how these panels are actually waterproof. Thus, they can definitely last a long time.
As mentioned above, these panels are resistant to mold. This is very important. You should know that the presence of molds or mildews is not good for your health.
Now you're probably wondering how to clean these panels. Are they hard to maintain? Again, you'll be surprised at how low maintenance these panels are. You don't need to clean them every day. Clean them only as needed and you can clean them up with just a moist cloth. You may use a little bit of all-purpose cleaner dissolved in water. This is only to disinfect the whole bathroom when you do your scheduled general cleaning. But aside from that, it's not that hard to keep them clean.
Another great thing about bathroom wall panels is that they are reasonably priced. They are not as expensive as other pricier tiles. At the same time, they are not as hard to install as the tiles.